Current Members of Bielefeld University Council
Second term 2013 - 2018
Chair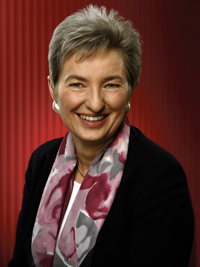 Dr. Annette Fugmann-Heesing, born in 1955, studied Law at Bielefeld and Freiburg, receiving her doctorate at the Faculty of Law in Bielefeld University in 1983. After this, she worked for the District President in Detmold, the State Chancellery of North Rhine-Westphalia, and as the city treasurer of Herford. An active politician in the SPD [Social Democratic Party of Germany], she was Finance Minister of the State of Hesse from 1991 to 1994. From 1994 to 1996, she held the Chair of Public Law at Bielefeld University as a Temporary Professor. In 1996, she became the Finance Minister of Berlin and later (in 1998) the Mayor. Until 2011 she has been a member of the Berlin parliament where she chairs the Scientific Committee. From 2003 to 2007, she was a member of the Kuratorium [board of trustees] of Bielefeld University. She is deputy speaker from the Friedrich-Ebert-Stiftung. Since 2002 she works as a freelance management consultant.
Deputy chair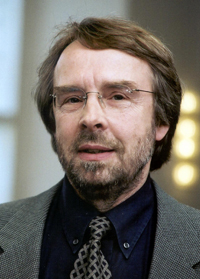 Professor Dr. Dr. h. c. Heinz-Elmar Tenorth, born in 1944, took German Studies, History, Social Studies, Philosophy, and Education in Bochum and Würzburg. In 1975, he gained his PhD in Education at the Julius Maximilian University, Würzburg. In 1979, he was appointed to the Chair of Theory of Science and Methodology in Education at the Johann Wolfgang Goethe University, Frankfurt am Main; and in 1991, he became Professor of History of Education at the Humboldt University, Berlin. From 2000 to 2005, he was Vice President for Student Affairs at the Humboldt University. Until 2011 he is emeritus. He is a member of the German Academy of Sciences Leopoldina in Halle, also a corresponding member of the Austrian Academy of Sciences and a full member of the Leopoldina, Halle.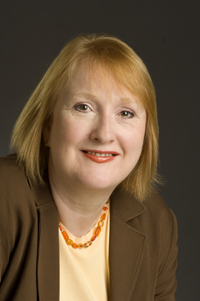 Dr. h. c. Britta Baron, born in 1954, studied languages in Göttingen, Bonn, and Florence. After taking her state examination in Göttingen, gaining her Magister [master's degree] at the University of Bonn, and working as a scientific assistant at Göttingen University, she worked for the Standing Conference of the Ministers of Education and Cultural Affairs of the Länder in Bonn and for the European Cultural Foundation in Brussels. From 1985 to 2004, she worked for the German Academic Exchange Service (DAAD) in Bonn, London, and New York. In London, she was the director responsible for all DAAD programmes in Great Britain and Ireland; in New York, director of the North American programme. From 2004 to 2006, she was the director of the Canadian Universities' Centre in Berlin. Since 2006, she has been the Associate Vice-President (International) and Vice-Provost of the University of Alberta in Edmonton, Canada.
 
Prof. Dr. Friedrich Götze, born in 1951, studied Mathematics and Physics in Göttingen and Bonn. In 1978 he obtained his PhD and in 1983 he completed his postdoctoral-habilitation in Mathematics in Cologne. Since 1984 he has been Professor of Mathematics at Bielefeld University. He is speaker from the SFB 701 "Spectral Structures and Topological Methods in Mathematics". He was dean and senator. He is a member of the European Academy of Sciences and the National Academy of Sciences Leopoldina.
Dr. Andreas Hettich, born in 1969, studied Electrical Engineering with focus on Computer Sciences at the RWTH Aachen University and obtained his PhD from the same university. In 2000, he worked as assistant to the management at the Hettich Company. Since 2007 he has been chairman of the management board of the Hettich-Group. Since 2012 he has been responsible for the area of marketing and distribution. He is a member of the IHK plenary meeting, management board member of the Initiative Wissenschaftsstandort Kreis Herford and the OWL GmbH. Until March of 2013 he was member of the Clusterboard it's OWL. 
Professor Dr. Claudia Hornberg, studied Biology at the University of Bochum and Ecology at the University GH Essen and Medicine at the University of Düsseldorf, where she concluded her PhD-studies in 1997. She worked as a medical specialist for hygiene and environmental medicine at the University Hospital Aachen, Düsseldorf and Münster in the department of Hygiene, Environmental Medicine, Infectiology and Public Health. Afterwards she got the Professorship for "Biology and Ecology in Public Health". Since 2002 she has been director of the working group "Environment and Health" at the department of health at Bielefeld University, where she was dean from 2006 to 2012.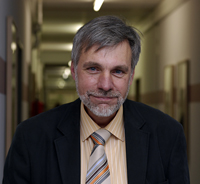 Professor Dr. Martin Carrier, born in 1955, studied Physics, Philosophy, and Education at the University of Münster. Up to 1994, he worked at the University of Konstanz, where he took his Postdoctoral Habilitation in Philosophy in 1989. In 1994, he was a Professor at Heidelberg University, before becoming Professor of Philosophy at the Faculty of History, Philosophy and Theology at Bielefeld University in 1998. In 2008, he won the German Research Foundation (DFG) Gottfried Wilhelm Leibniz Programme. He is a member of the German Academy of Sciences Leopoldina in Halle. 2012 he was awarded as a member of the Berlin-Brandenburg Academy of Science and Humanities.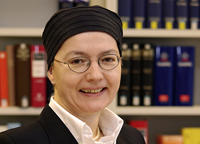 Professorin Dr. Ulrike Davy, born in 1955, studied Law at the University of Vienna, and in 1996 she gained her authorization to teach Austrian and Comparative Constitutional and Administrative Law at Graz. From 1995 to 1996, she worked at the European Centre for Social Welfare Policy and Research, Migration and Human Rights Programme, in Vienna. After this, she was a temporary Jean Monnet Professor of European Labour Law, Labour Relations, and Social Policy in Bielefeld until 1998. Since then, she has been Professor of Public Law, of German and International Social Law, and of Comparative Law at the Faculty of Law. From 2005 to 2007, she was Vice President of Organization Development at Bielefeld University. Since 2011 she has been executive director of the Center of Interdisciplinary Research (ZiF), Bielefeld.
Professor Dr. Thisbe K. Lindhorst, born in 1962, studied Chemistry and Biochemistry at University of München and Münster. She took her PhD in 1991 at the University of Hamburg in Organic Chemistry. In 1997 she taught as a visiting professor at the University of Ottawa, Canada. After her postdoctoral-habilitation at the University of Hamburg in 1998 she became a full professor at the University of Kiel and is director of the Otto Diels Institute of Organic Chemistry there. She is a member of the German Chemical Society (GDCh) and assistant chairwoman of the working group "Equality of opportunity of Chemistry" of the same society.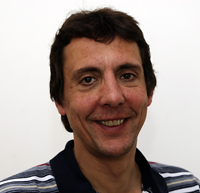 Dr. Hans-Georg Stammler, born in 1961, studied Political Science and Chemistry at Heidelberg University, receiving his doctorate in 1989. In 1990, he switched to the "Anorganic Chemistry" research group at Bielefeld University. In 2001, he received an award for his chemistry teaching project "Luftikus" from the Stifterverband für die Deutsche Wissenschaft. From 2000 to 2008 he was speaker of the academic staff member board.
Contact
Bielefeld University
Business Office of the Hochschulrat
Dr. Gerd Meier
Universitätsstr. 25
D-33165 Bielefeld
Telephone:
+49 521-106 5000
E-Mail: hochschulrat@uni-bielefeld.de
Next Meeting
  September 18, 2015