© Markus Richter / Faculty of Sociology
News
Der Präsentationsmitschnitt der Verleihung des Kaufmannpreises ist jetzt verfügbar. Der Mitschnitt gibt insbesondere Einblicke in die Forschungsarbeiten von PD Dr. Janne Mende und Dr. Jan Beek. Im Weiteren sind Prof. em. Dr. Franz-Xaver Kaufmann, Prof. Dr. Gerhard Sagerer und Prof. Dr. Andreas Vasilache sowie die Laudatoren Prof. Dr. Thomas Bierschenk und Prof. Dr. Helmut Breitmeier zu hören.
Simon Kühne (Faculty of Sociology, Bielefeld University) and Stefan Liebig (FU Berlin) are inviting papers for a special issue on "Regional Development Dynamics and Their Social, Economic and Political Consequences" in the Social Sciences journal. Please find the detailed call for papers here: https://www.mdpi.com/journal/socsci/special_issues/78IK07C591 Important Deadlines - Abstract: October 15, 2022; Full Paper: February 28, 2023
Carsten Sauer and co-authors win the Richard Scott Article Award of the
Organizations, Occupations and Work
(OOW) section of the American Sociological Association (ASA) for their paper "Categorical Distinctions and Claims-Making: Opportunity, Agency, and Returns from Wage Negotiations," published in the American Sociological Review, 86:934-959.
►
LINK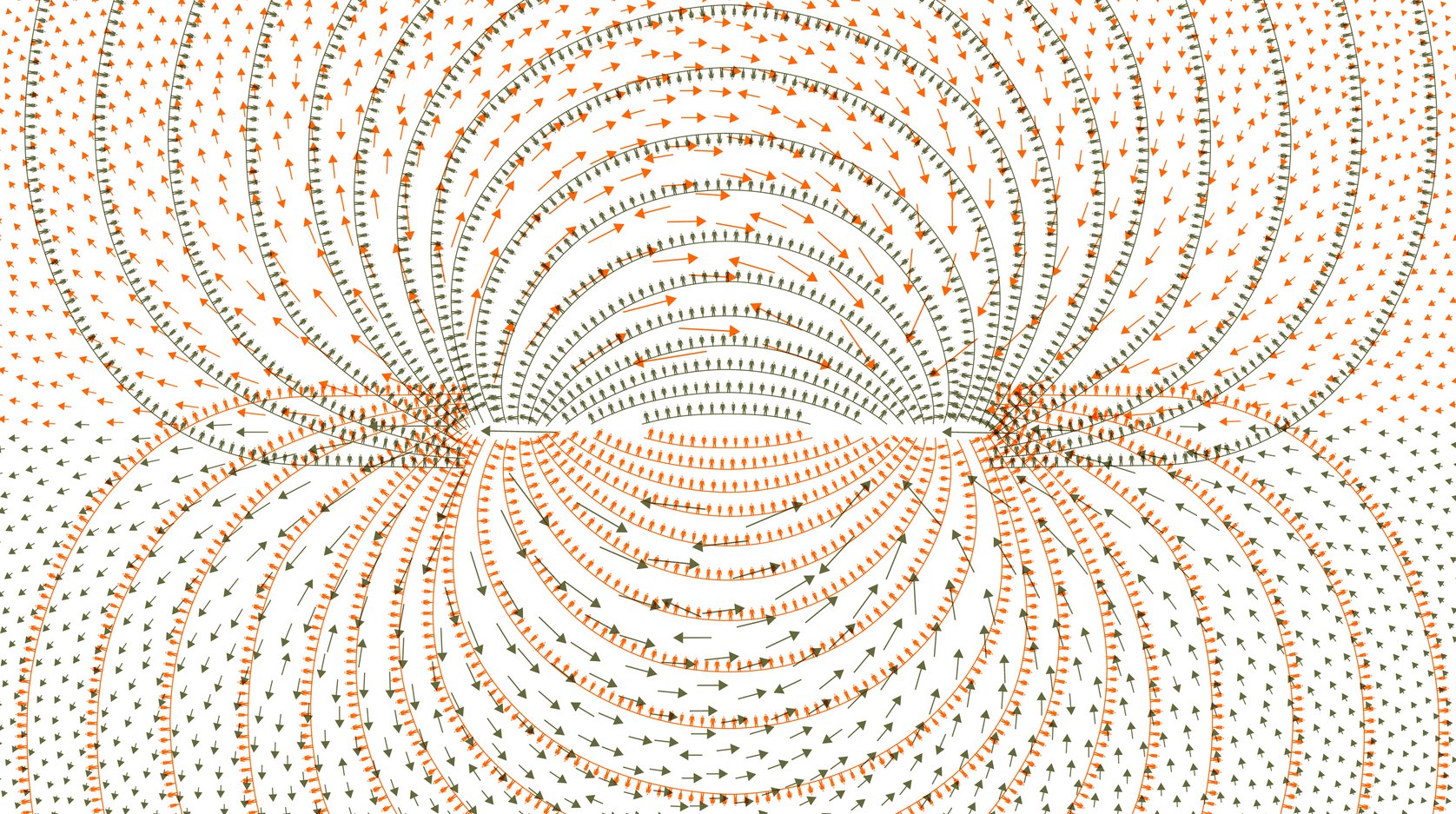 Diese Woche ist der 41. Kongress der Deutschen Gesellschaft für Soziologie mit vielen interessanten Vorträgen, Veranstaltungen und Workshops gestartet. Die berühmte Kongressparty findet am 28.09.2022 in der Hechelei am Ravensberger Park statt.

Referenz: Adriaans, J., & Fourré, M. (2022). Basic social justice orientations—measuring order-related justice in the European Social Survey Round 9. Measurement Instruments for the Social Sciences, 4(1), 11.
Abstract:
Individuals hold normative ideas about the just distribution of goods and burdens within a social aggregate. These normative ideas guide the evaluation of existing inequalities and refer to four basic principles: (1)Equalitystands for an equal distribution of rewards and burdens. While the principle of (2) need takes individual contributions into account, (3) equity suggests a distribution based on merit. The (4) entitlement principle suggests that ascribed (e.g., gender) and achieved status characteristics (e.g., occupational prestige) should determine the distribution of goods and burdens. Past research has argued that preferences for these principles vary with social position as well as the social structure of a society. The Basic Social Justice Orientations (BSJO) scale was developed to assess agreement with the four justice principles but so far has only been fielded in Germany. Round 9 of the European Social Survey (ESS R9 with data collected in 2018/2019) is the first time; four items of the BSJO scale (1 item per justice principle) were included in a cross-national survey program, offering the unique opportunity to study both within and between country variation. To facilitate substantive research on preference for equality, equity, need, and entitlement, this report provides evidence on measurement quality in 29 European countries from ESS R9. Analyzing response distributions, non-response, reliability, and associations with related variables, we find supportive evidence that the four items of the BSJO scale included in ESS R9 produce low non-response rates, estimate agreement with the four distributive principles reliably, and follow expected correlations with related concepts. Researchers should, however, remember that the BSJO scale, as implemented in the ESS R9, only provides manifest indicators, which therefore may not cover the full spectrum of the underlying distributive principles but focus on specific elements of it.

Link: rdcu.be/cWgQS
Phill Wilcox is travelling to Tallinn University, Estonia on a new Erasmus collaboration to connect with the anthropology department there, undertake some joint teaching activities and to give a public lecture on 6th October 2022 entitled '"They cannot buy the land, but they will own the land": Negotiating China in Laos' - Tallinn University Nova Building, room N-407 and also available via Zoom:https://zoom.us/j/98378116909.
Minh Nguyen and Phill Wilcox are convening a panel at the DGS conference entitled Rural Futures in Late Socialist Asia: the Countryside in a Globalising World. It features speakers from China, Vietnam and Germany. We are delighted to welcome a discussant, Professor Jonathan Rigg from Bristol University. Full details of our panel are available here.
Die Nachwuchswissenschaftler PD Dr. Janne Mende und Dr. Jan Beek erhielten am 14.09.2022 für ihre außergewöhnlichen Forschungsleistungen den mit 10.000 € dotierten Franz-Xaver Kaufmann-Preis. Die Verleihung des Preises fand im feierlichen Rahmen nach Grußworten von Rektor Prof. Dr.-Ing. Gerhard Sagerer, Dekan Prof. Dr. Andreas Vasilache und Prof. em. Dr. Franz-Xaver Kaufmann durch Prof. Dr. Oliver Flügel-Martinsen statt.
Zum Artikel


Der Leibniz-ScienceCampus "SOEP-RegioHub" - eine Verbundprojekt der Fakultät für Soziologie und anderer Fakultäten der Universität mit dem SOEP am DIW Berlin - hat seine Aussendarstellung und Website vollständig erneuert. Unter www.lsc-soep-regiohub.com finden Interessierte neben Neuigkeiten, Events und Publikationen auch Hintergrundinformationen zu den Projekten und Forschenden. Der Leibniz-Campus beschäftigt sich in verschiedenen Teilprojekten mit regionalen Ungleichheitsstrukturen und deren politische, soziale und ökonomische Folgen.
Interview mit Thomas Faist auf Deutschlandradio Kultur zu seinem neuen Buch "Exit. Warum Menschen aufbrechen. Globale Migration im 21. Jahrhundert" (München: C.H. Beck)
https://www.deutschlandfunkkultur.de/exit-warum-fliehen-menschen-dlf-kultur-f070f745-100.html
Am nächsten Mittwoch, dem 14. September, findet um 18:00 Uhr c.t. in X-E0-001 zum zweiten Mal die Verleihung des Franz-Xaver-Kaufmann-Preis für den wissenschaftlichen Nachwuchs statt. Mit dem Preis sollen aufstrebende Nachwuchswissenschaftler*innen der an der Fakultät für Soziologie vertretenen Fächer in einem frühen Karrierestadium ausgezeichnet und geehrt werden. Vorschläge konnten bis zum 30. Oktober 2021 eingereicht werden.
Das Programm beginnt um 18:15 Uhr mit Grußworten des Rektors, Prof. Dr.-Ing Gerhard Sagerer, des Dekans, Prof. Dr. Andreas Vasilache, und des Namensgebers Prof. em. Dr. Dr. h.c. Franz-Xaver Kaufmann. Auf die Grußworte des Vorsitzenden der Auswahlkommission, Prof. Dr. Oliver Flügel-Martinsen, folgt der Höhepunkt des Abends: Die Laudatio auf und die Preisverleihung an die diesjährigen Gewinner*innen PD Dr. Janne Mende und Dr. Jan Beek. Die ausgezeichneten Nachwuchswissenschaftler*innen werden die Möglichkeit erhalten über ihre aktuelle und geplante Forschungsarbeit zu referieren. Nach Ende der Preisverleihung lädt der Dekan ab ca. 19:30 Uhr zu einem kleinen Imbiss im Nordlicht-Restaurant des X-Gebäudes ein.
Webcast-Link:
https://uni-bielefeld.cloud.panopto.eu/Panopto/Pages/Viewer.aspx?id=8c618d99-4541-43f6-9aaa-af0f009bc458
Frau Knorr-Cetina wird von Anfang Dezember 2022 bis Ende Januar 2023 an der Fakultät für Soziologie ein Promotionsseminar zum Thema Social Theory for the Digital Age durchführen (weitere Informationen in Kürze im ekVV Link) und am 21.12. 2022 eine Universitätsvorlesung zum Thema Social Theory for the Digital Age halten (weitere Informationen hierzu folgen in Kürze)
Aktuelle Steuerungsmodelle an Hochschulen und die damit einhergehenden Governance-Reformen verändern die Hochschulen und auch die hochschulische Gleichstellungspolitik. Diskussionsrunde findet am Montag, 26.09.2022 von 14.30-16.00 in Raum X-B2-103 statt.

---